Instalaciones Juan Fernández
Rate 2.0, 2.0 DH and 2.0 DHS: less tan 10 kW
Rate 2.0:

Same price all day
Rate 2.0 DH:

Two prices throughout the day
P1 1º Price: 0.144166 €/kWh
P2 2º Price: 0.072980 €/kWh
Rate 2.0 DHS:

Three time slots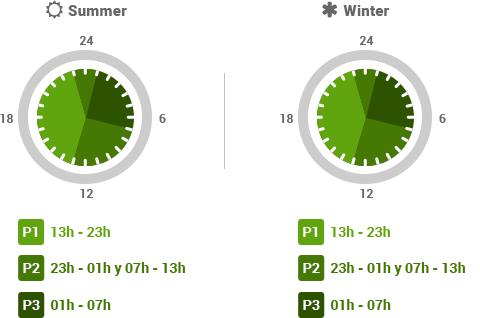 P1 1º Price: 0.154500 €/kWh
P2 2º Price: 0.088474 €/kWh
P3 3º Price: 0.069470 €/kWh
Rate 2.1, 2.1 DH and 2.1 DHS: between 10 kW ad 15 kW
Rate 2.1:
Same price all day
Rate 2.1 DH:
Two prices throughout the day
P1 1º Price: 0.155260 €/kWh
P2 2º Price: 0.080318 €/kWh
Rate 2.1 DHS:
Three time slots
P1 1º Price: 0.178096 €/kWh
P2 2º Price: 0.110037 €/kWh
P3 3º Price: 0.078427 €/kWh
Rate 3.0: Greater than 15 kW
P1 18h – 22h in Winter | 11h – 15h in Summer:
1º Price: 0.099959 €/kWh
P2 08h – 18h y 22h – 24h in Winter | 08h-11h y 15h-24h in Summer
2º Price: 0.087540 €/kWh
P3 24h – 08h in Summer and Winter
3º Price: 0.063102 €/kWha
What are you waiting for to start saving?
Delegate Company Fenie Energía
Request information about our energy rates for electricity and gas.
We advise you free of charge to save on your consumption. We are a marketer electric.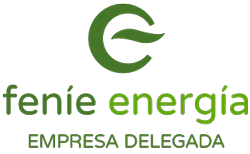 Tips to compare your current rate with Fenie Energia's offer:
Fenie Energia has no permanence clauses. However, there are other marketers that include a permanence clause in the contract. Before making the change, we must know if you have a penalti if you terminate it early and what is the amount to advise you.
Fenie Energia charges for the power term only what is established according to current regulations, included in the BOE. On the other hand, other marketers recharge the price of the contracted power with respect to what is established, including access tolls.
The offers do not carry discounts because the prices are very competitives. Most marketers include them because the base price is higher tan market prices. You must be aware of the end date so as not to receive surprises once it ends, since the invoice will be exorbitant.
There is no increase in the CPI in the calendar year
The annual CPI rise in January does not apply. It differs from the rest in that it mantains the same price since the contract is activated. The annual renewal of your contract is carried out, you must sign the renewal letter, with the established prices that currently exist, and you will maintain that price for one year from the moment you sign. The renewal is informed by a letter or email, with the prices for the following year, but it is not necessary to sign, it is automatically renewed in case of no objection.
An energy agent is available to you, during business hours, to carry out any management, modification, claim of your electricity contract. In addition, you have a free customer service pone 24 hours a day, 365 days a year.
Additional Contracted Services
Fenie Energia does not have them. Other companies include them as concepts of extra services, manteinance or insurance, which only apply an extra cost on your bill and never use it.
Energy prices every three months
If you are interested in making a comparison on your electricity invoice and today it is unfavorable, we will try do it in April. At Fenie Energia the prices for the energy term vary every three months: January 1, April 1, July 1 and October 1. Prices are adjusted to market every three months but for the client they remain the same throughout the year of the contract.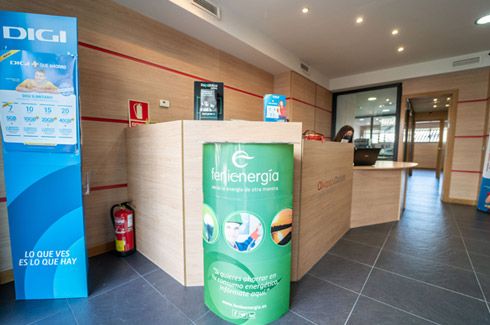 Instalaciones Juan Fernández
Our facilities companies in Estepona and Benahavís have years of experience keeping up with the latest cutting-edge technologies. If you have any questions about our rates, or would like to request a quote, do not hesitate and contact us.