Instalaciones Juan Fernández
We are a company dedicated to the installation, sales and maintenance of services related to electricity, air conditioning, plumbing and reforms for individuals and companies.
Instalaciones Juan Fernández
Established in 2015, we continue to grow, consolidating ourselves in the area of installation in Estepona and Benahavís, committed from the beginning to provide to our customers with an unbeatable service. The services we offer are: electrical installations, electricity and gas, authorized installer in electricity, air conditioning, plumbing as well as maintenance.
Our goal is to offer a professional service, through personalized advice that contains the highest professionalism, quality and experience at the best possible price.
The result of carrying out this method of applying our services is the satisfaction and loyalty of our customers, who allow us to continue working today.
What are you waiting for to start saving?
Delegate Company Fenie Energía
Request information about our energy rates for electricity and gas.
We advise you free of charge to save on your consumption. We are a marketer electric.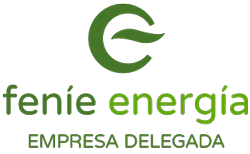 At Instalaciones Juan Fernández, our customers are the protagonists, therefore, all the services we offer are carried out under the best conditions and always within a framework of unsurpassed quality.
Authorized specialist installer according to RBT BT-03

Authorized installer specialized in comprehensive plumbing services
Accredited Company according to RITE (2007) for cold and heat
Our reforms comply with what is indicated in the technical building code (CTE)
Why choose Instalaciones Juan Fernández?
Instalaciones Juan Fernández in Estepona and Benahavís
During all these years our facilities services in Estepona, Benahavís, Marbella and the Costa del Sol, have been at the height of the latest avant-garde technologies. Home automation, monitoring and any type of installation or reform are our specialty. Feel free to contact us if you need a quote.